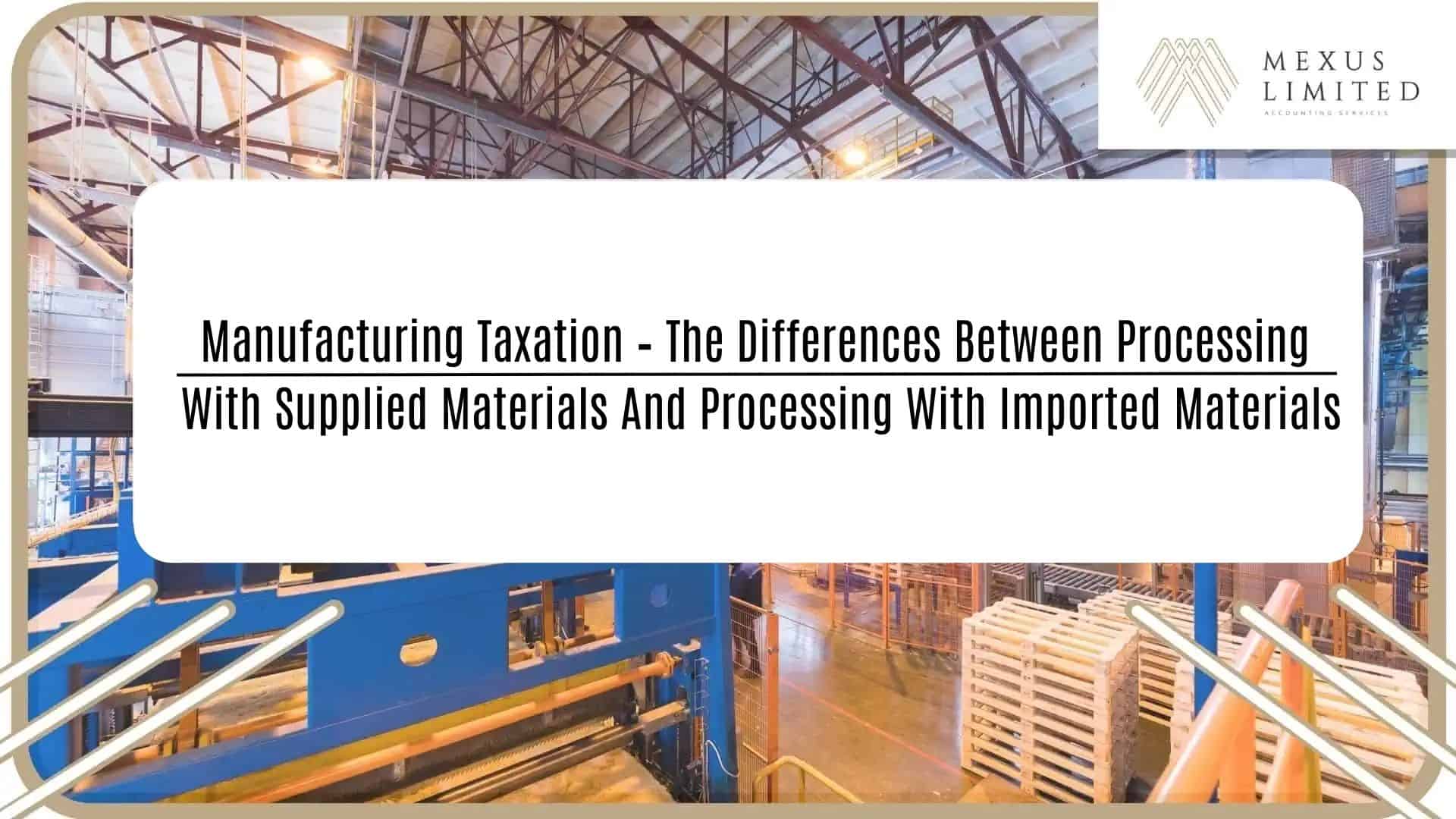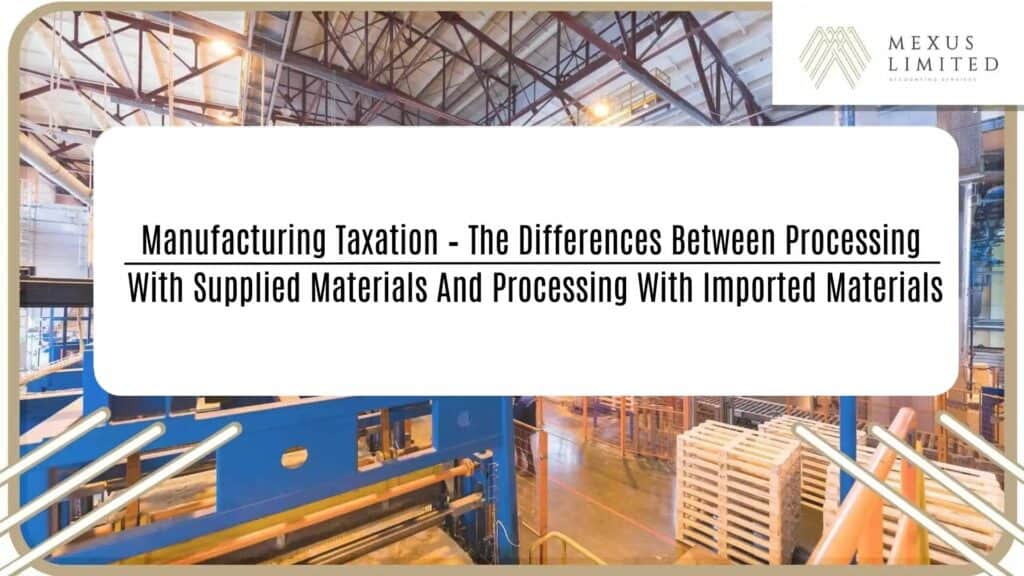 The profits generated by manufacturing and operating in Hong Kong and then selling finished products are fully taxable. Some Hong Kong merchants will move their manufacturing industries to Mainland China for processing trade. In the early days, the processing trade was operated in a raw material processing type.
However, in recent years, due to Mainland China's domestic sales policy, this type of processing has been converted to imported materials. In the past, Hong Kong companies would provide raw materials, machinery, and technical support to factories in Mainland China under the type of processing supplied with materials in the past. The factories in Mainland China would charge processing fees and provide labor to process and produce finished products, which would then be shipped back to Hong Kong companies. Since the final ownership of the finished products belongs to the Hong Kong business, the Inland Revenue Department will levy 50% of the profits from the sale of the finished products, and Hong Kong business can also receive half of the depreciation allowance for the provision of machinery for factories in the Mainland China.
As for the imported material processing type, Hong Kong businesses will sell raw materials to Mainland China companies, and Mainland China companies will use the raw materials to process and produce finished products, and the Hong Kong business will purchase the finished products and then sell them in Hong Kong. Since mainland companies can freely purchase raw materials to process finished products, mainland companies are the ultimate owners of finished products, and the business model of Hong Kong companies is actually the same as the trading model, so their trading profits must be fully taxed. In addition, since the machinery provided by Hong Kong companies is used by Mainland China companies, Hong Kong companies will not receive depreciation allowances for all machinery.
The above information is for reference only. If in doubt, we welcome your tax inquiries