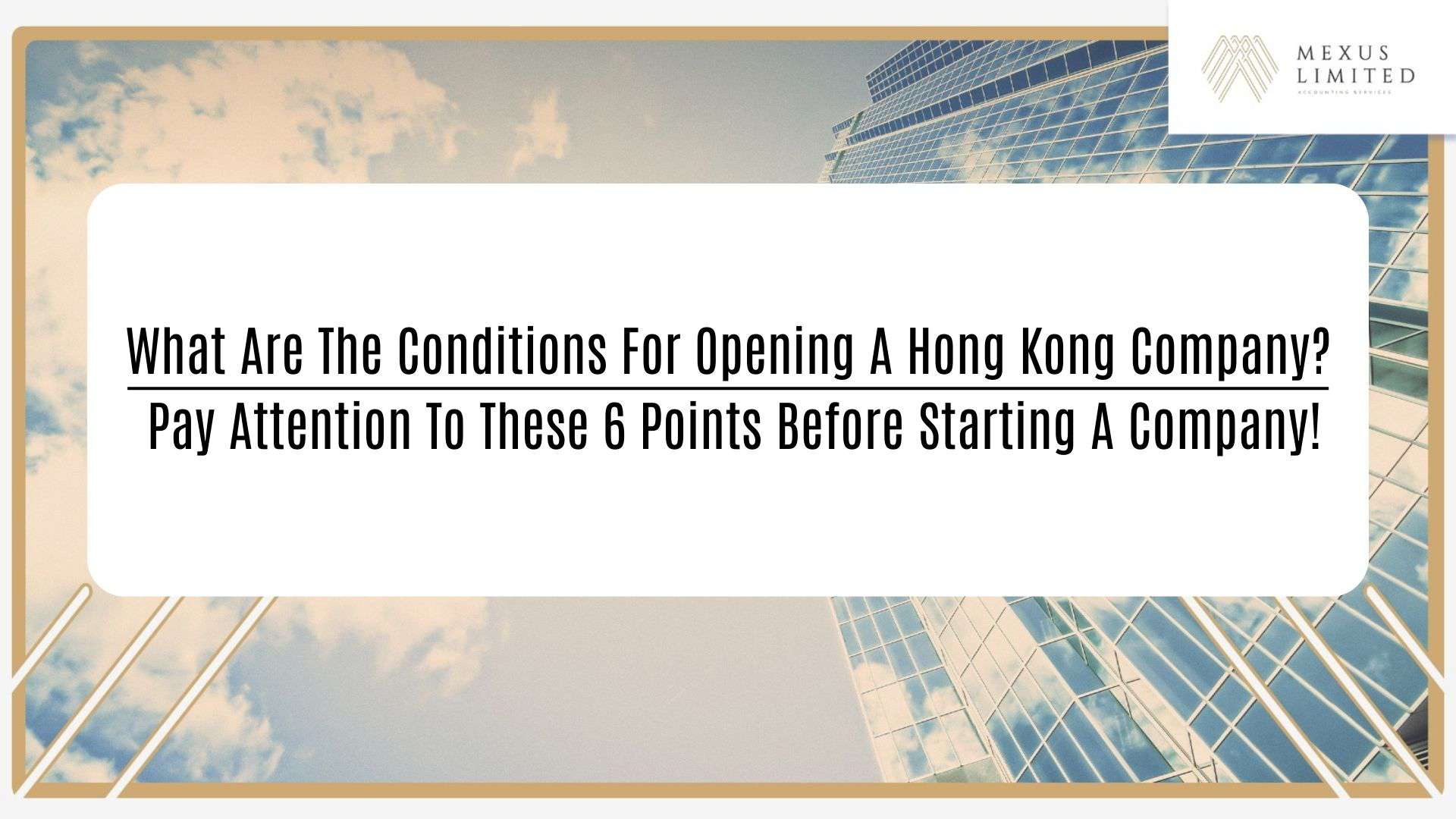 Are there minimum requirements for opening a company in Hong Kong? Yes, many people like to start a company to create a career, but it turns out that there are some barriers to starting a company. Whether you want to open a limited company or an unlimited company, you can read our article, which will cover the basic requirements for setting up a Hong Kong company, and non-local residents should pay more attention:
What should pay attention to when opening a company in Hong Kong?
Generally speaking, when opening a company, you need to pay attention to the following points:
Company Name
Shareholders
Director
Company secretary
Company registered address
Minimum capital
1)Company name must be unique
To set up a company in Hong Kong, the company name must be unregistered and not repeated. To do this, you can first go to the Companies Registry's "Company Name Index" to check whether the name has been registered by someone else. Or the entrepreneur may choose more than one company name that may be used.
In addition, since the company name is the name of a "legal entity", it must comply with relevant guidelines before it can be approved by the Companies Registry, including that the name cannot contain the names of "bank", "insurance", suspected public, government-related agencies, and the language Aspects can be in English and Chinese, or only in English。
For more details on company name restrictions, you can check the "Guidelines for Hong Kong Company Name Registration", or our previous blog post: "What You Need to Know About Company Names"。
2)Shareholder (Proprietor)
Whether it is a limited company or an unlimited company, the company must have at least one proprietor, shareholder, or two or more partners, with a maximum of 50 shareholders。
They all need to be 18 years old or above, regardless of nationality, but Chinese residents (including Hong Kong) or overseas persons with valid passports or ID cards can apply, and anonymous shareholders are allowed to be appointed.
In other words, Hong Kong company shareholders are not necessarily Hong Kong permanent residents, and other companies (corporations) can apply to open a company
3)Director
Similarly, directors must be at least 18 years old, and persons of any nationality are allowed to serve, and they can also be held concurrently by company shareholders. In terms of the number of directors, there is no upper limit on the number of directors, but there should be at least one natural person director (unincorporated)。
Directors can be local or overseas corporations, there is no requirement to reside in Hong Kong, they can be held by foreigners, and anonymous directors are also allowed.
4)Company secretary
As for the company secretary of a limited company, if the Hong Kong company has only one person serving as director and shareholder, he cannot also serve as the company secretary。
In terms of the identity requirements of the company secretary, he must live in Hong Kong and can be a natural person or a corporation with an office in Hong Kong. Therefore, many people will use company secretarial services as company secretaries.
5)Company registered address
In addition, one of the conditions for opening a company that cannot be ignored is the company's registered address in Hong Kong. Due to the provisions of the Companies Ordinance, every Hong Kong company must have a registered office address in Hong Kong to prove its business presence and to receive letters from Hong Kong government departments.
Moreover, the company's registered address must be a local physical address in Hong Kong, that is, it is not allowed to use a PO Box as a registered address. Having said that, some proprietors still use the popular "virtual office service" in recent years. For virtual office, you can refer to the previous blog post.
6)Minimum capital
As you have heard in the publicity, the minimum capital required to open a company in Hong Kong is 1 HKD. This capital is actually the initial capital on behalf of the company, which is collected by shareholders and used in exchange for company shares。
The regulations do not limit the capital limit for opening a company, and there are no currency restrictions. You can use the currencies of various countries as capital. Currently, Hong Kong dollars and U.S. dollars are the main ones; and the face value of ordinary shares that can be exchanged for capital does not have too many restrictions.
The above information is for reference only. If you have any questions about tax declaration and accounting, we welcome your inquiries.