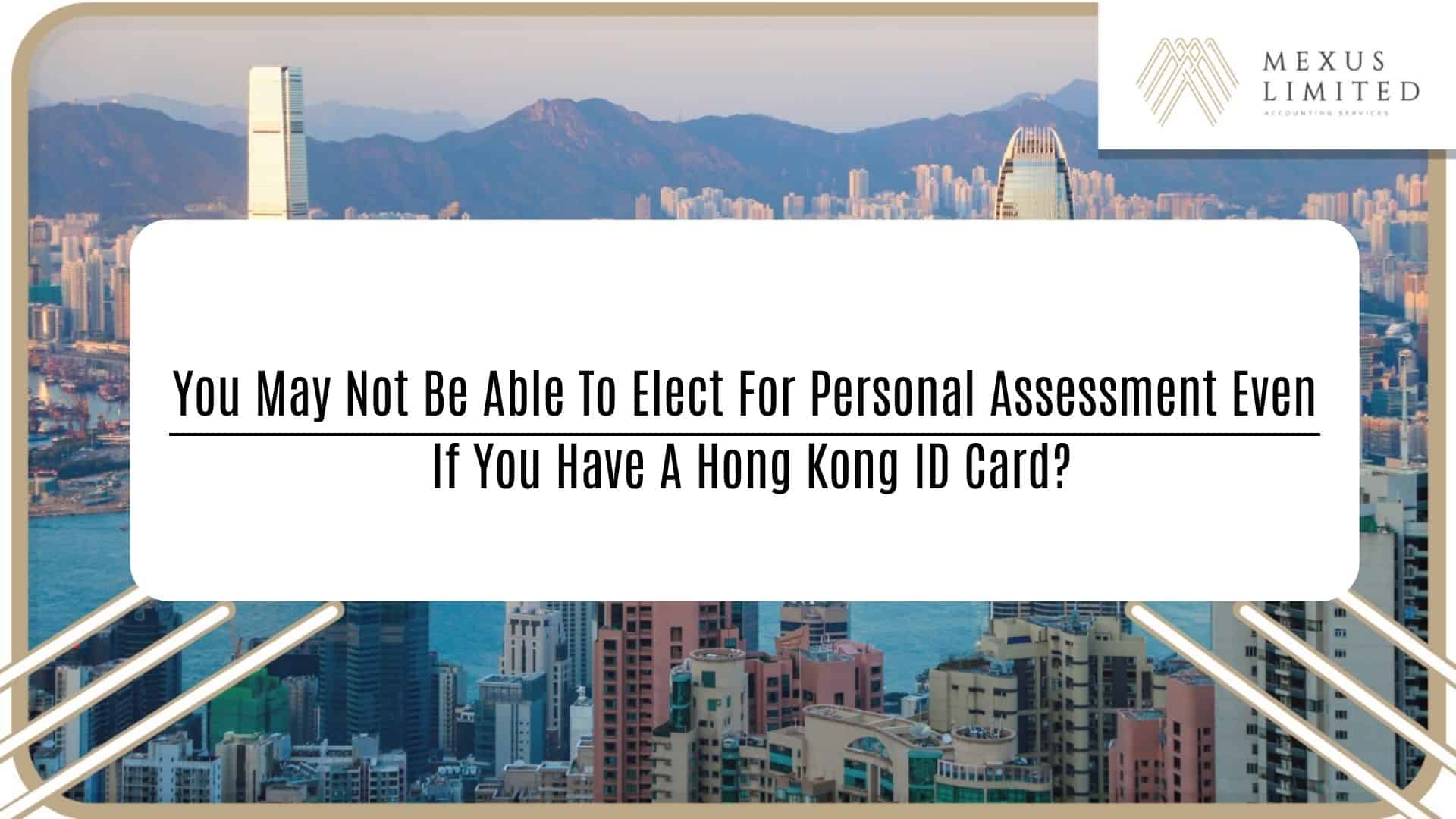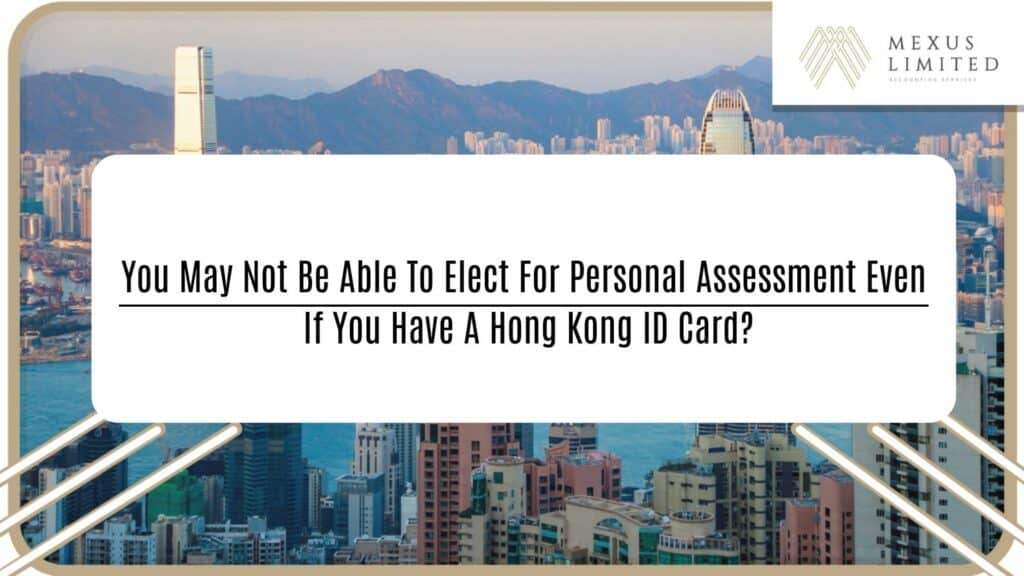 Taxpayers who hold a Hong Kong identity card but are not usually resident in Hong Kong or are not a temporary resident and are not eligible to apply for personal assessment. The definition of a temporary resident in the Hong Kong tax legislation means that the taxpayer stays in Hong Kong for more than 180 days in the year in which he elects for personal assessment, or for two consecutive years (one of which is the choice for personal assessment) Stay for a total of more than 300 days. As for the taxpayer who usually resides in Hong Kong, it means that he is habitually living in Hong Kong.
The Inland Revenue Department will consider the following points when deciding whether a taxpayer usually resides in Hong Kong:
Does the taxpayer use Hong Kong as a place of daily life?
Whether he left Hong Kong temporarily or accidentally
Does he have a fixed residence in Hong Kong
Does he have a permanent residence in another place?
Does he have a regular job in Hong Kong
Does he have any business in Hong Kong etc…
We welcome your enquiries about any taxation.