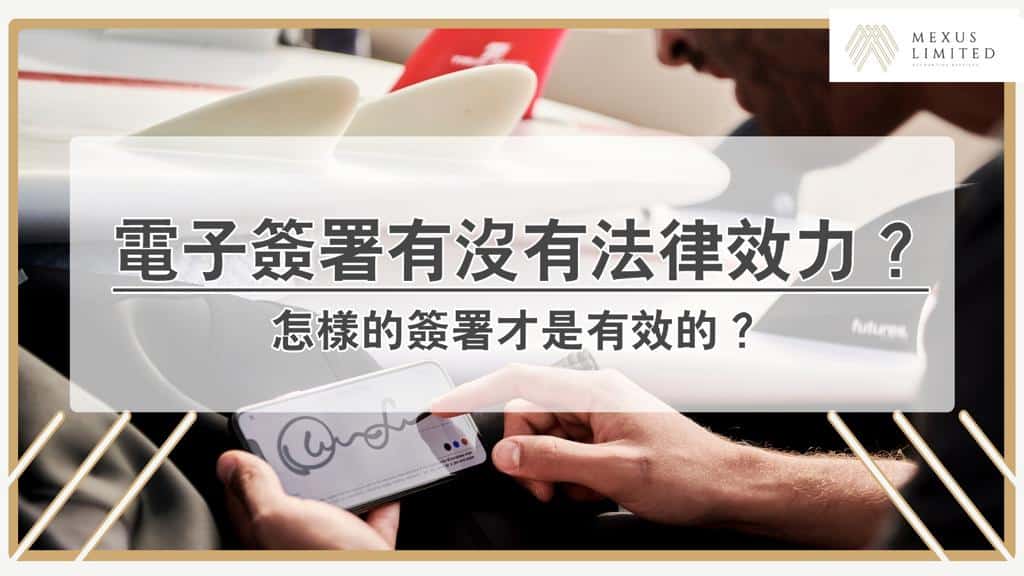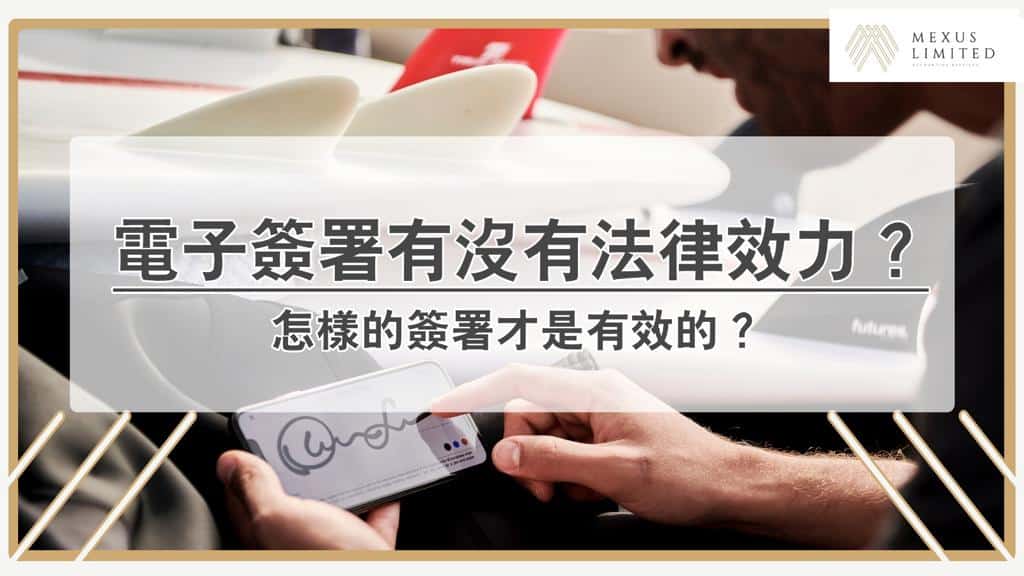 With the advancement of technology, electronic signature has become an integral part of business activities. In Hong Kong, electronic signatures have the same legal effect as traditional written signatures, but there are legal restrictions on the applicability of electronic signatures under certain circumstances. In this article, we will take a closer look at the legal effects of electronic signatures and explain in detail the information related to electronic signatures.
What is an electronic signature/electronic signature?
In modern society, an electronic signature, also known as an electronic signature, is an electronic means of indicating an individual's acknowledgement and consent to the contents of a particular document and its terms. This technology has become a common practice in more and more contemporary situations and covers a wide range of document types such as confidentiality agreements, sales contracts, receipts, employee time tracking, documents required for new employee orientation, lease agreements, and tax statements.
What is the legal validity of electronic signatures? Are electronic signatures legally valid in Hong Kong?
With online transactions becoming a mainstream trend, the use of electronic signatures in Hong Kong has been expanding. Since the passage of the Electronic Signatures Act in 2000 at the federal level in the United States, electronic signatures have the same legal effect as traditional paper signatures and are generally no different in substance from paper signatures. In other words, electronic signatures are therefore used legally and securely in all industries in Hong Kong (with some exceptions, as described below).
At the same time, electronic signatures are commonly used in various fields, providing a convenient and efficient online transaction experience for citizens and businesses, and laying a solid legal foundation for the development of e-commerce in Hong Kong.
However, it is important to note that currently government-related e-services such as Easy Registration and Smart Convenience Plus need to pass the verification process specified by the government before electronic signatures can be used for verification purposes.
What is the Electronic Transactions Ordinance (ETO)?
Hong Kong's Electronic Transactions Ordinance (ETO, Cap. 553) provides the legal basis for electronic signatures, ensuring that they have the same legal effect as written signatures, where appropriate, and provides that an electronic signature is legally valid as long as it identifies the signatory and expresses his/her consent, and is appropriate and reliable.
Electronic signatures? Digital signature?
Is there a difference between the two? Basically, an electronic signature is a broad concept that refers to any form of signature that expresses consent or commitment on an electronic document, including but not limited to an electronic image of a handwritten signature, a typed name, or even the simple word "consent" in an email.