Does your business need accounting services? 4 reasons to need accounting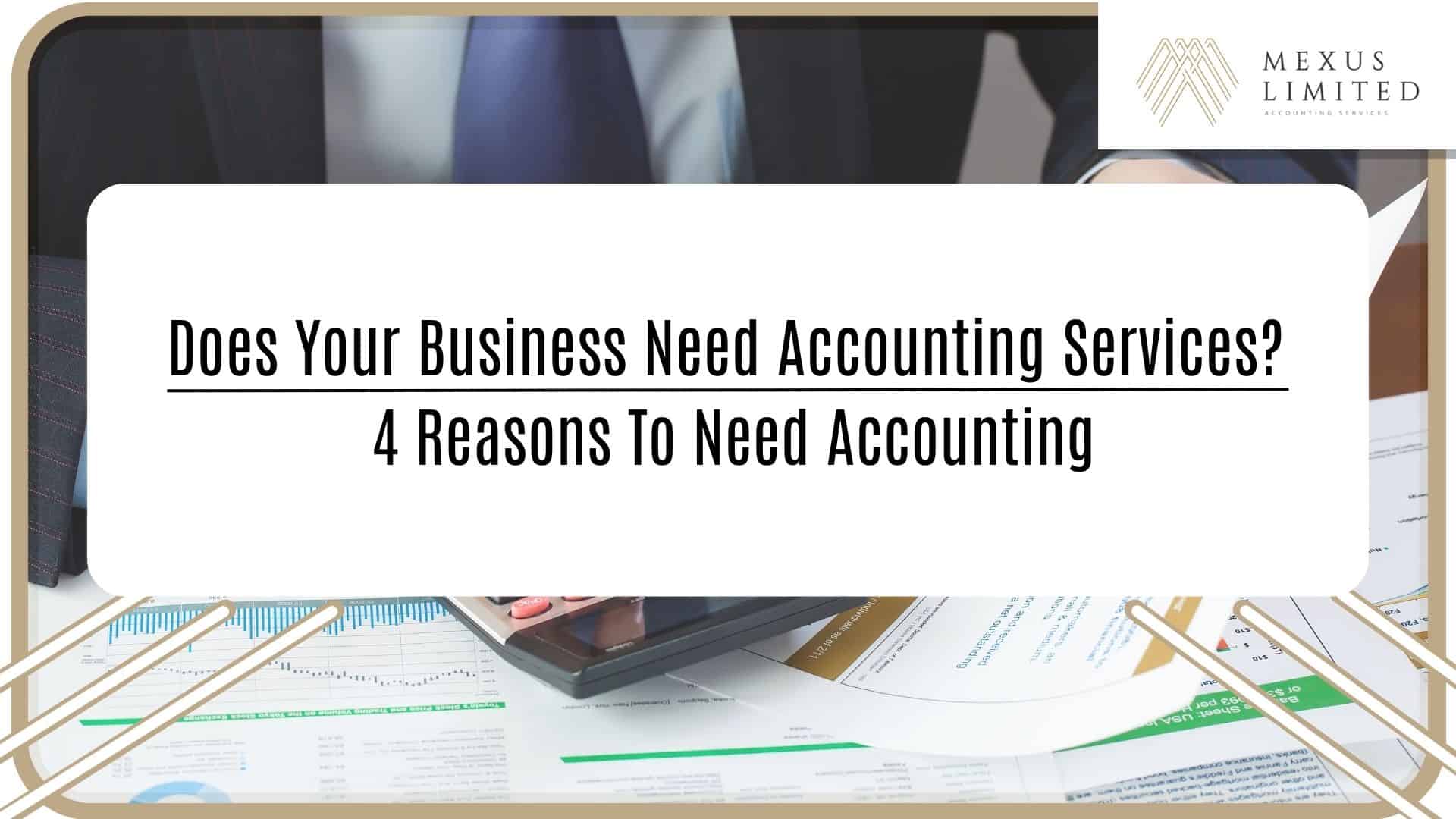 Every business may need accounting services, and you may choose to manage company finances yourself, but this will definitely prevent you from continuing to develop more business. If you mess up your own pace, why not choose a trusted professional accountant company to make financial work easier? If you are not yet confident enough to choose accounting services, see if the following 4 reasons can convince you:
1. Reduce the cost burden and lay a solid foundation for development
Although accounting services are a considerable expense, they are especially important for SMEs. Whether you want to hire an in-house accountant or buy accounting software, it can be overwhelming for you as a startup.
It is more appropriate and reasonable to choose the services of an accounting company. It can expand the business at a lower cost, and at the same time, you can follow the advice of professional accountants and use their experience and ability to lay a solid foundation for business development. Tax risk, risk of being fined by government departments for non-compliance.
2. Ensure business compliance and save time in responding to regulatory requirements
As mentioned above, with the assistance of professional accountants, in addition to ensuring legal compliance of the enterprise, it can also properly meet the requirements listed in the Companies Ordinance. Most common financial requirements,every limited company registered in Hong Kong needs to organize accounts and prepare financial statements for each financial year, which is not only convenient for tax assessment by the Inland Revenue Department, but also a good opportunity to plan future business plans based on actual data.
Although the above accounting work can be managed by the internal employees of the company, it takes time to integrate the data throughout the year. If you are distracted before the tax season, it will be difficult to balance the direction of business development, and you may be full of errors and omissions. fine. On the contrary, accounting services can reduce the related burden and save time and convenience.
3. Assist the audit process to be carried out clearly and smoothly
In addition to financial reports, according to the Companies Ordinance, any limited company established in Hong Kong for more than 18 months is required to submit an annual audit report to ensure that its financial position is sound and compliant.
In this regard, to improve the smoothness of the audit process, the accounting service can organize the required financial information and related documents in advance, provide the greatest support during the audit process, and reduce all risks of late audit and wrong audit. At the same time, the full cooperation between accounting and auditing will ensure that enterprises comply with Hong Kong accounting standards, so that the auditing process can be carried out on the premise of clarity.
4. Understand business cash flow and enhance competitiveness
Corporate cash flow is the "financial lifeblood", as important as the blood of the human body. With the help of accounting services, you can better manage and understand how your cash flow works by taking care of the chores of day-to-day bookkeeping, public expense reimbursement, and more.
In addition, grasping the cash flow situation can prevent bankruptcy due to poor turnover, reduce the financial pressure caused by necessary funds, and adjust the financial situation to improve the freedom of funds, etc., to strive for a better living space for enterprises in the business environment and improve the company. Financial status and will be competitive.
The above information is for reference only. If you have any questions about tax declaration and accounting, we welcome your inquiries.