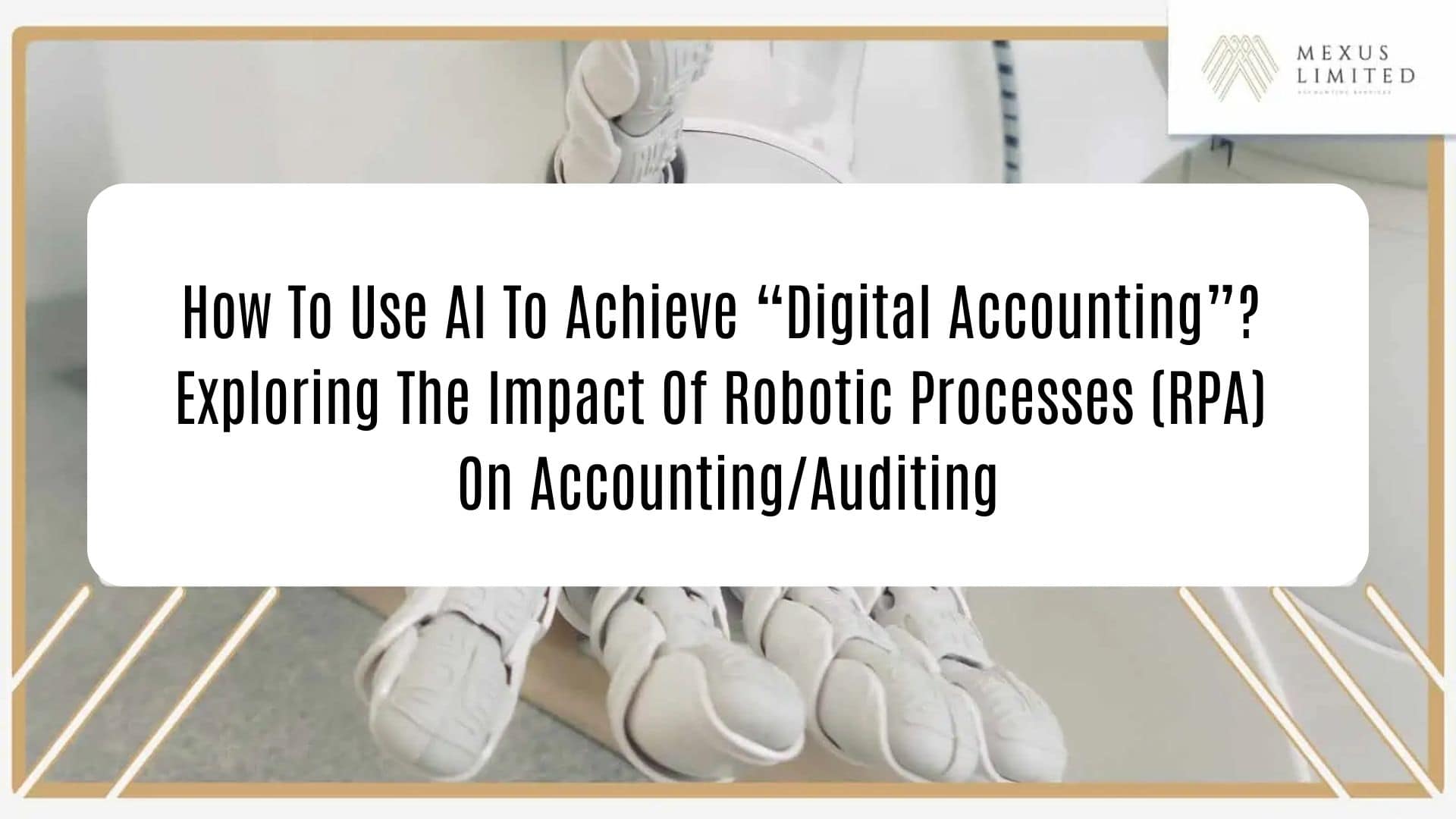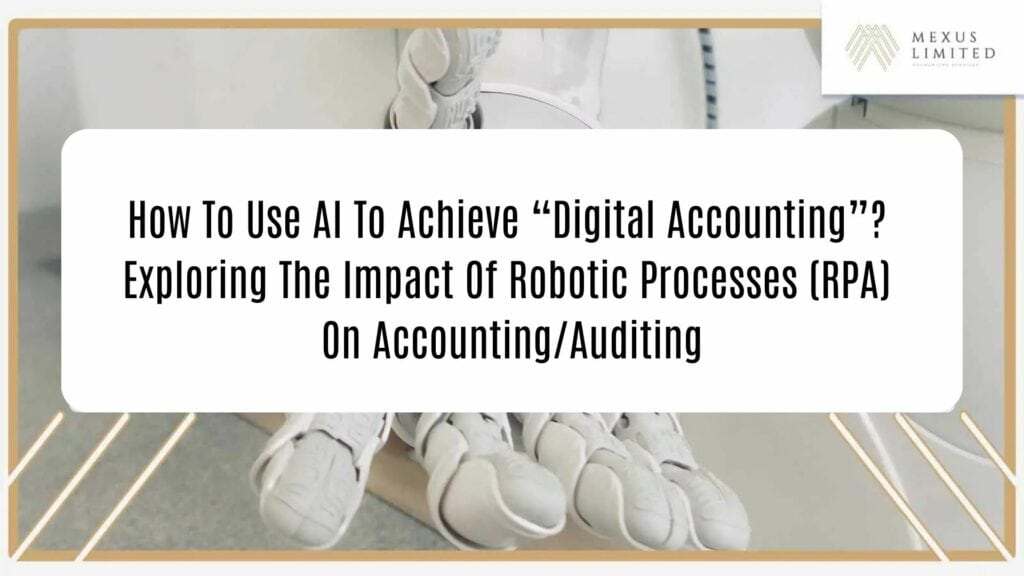 Have you heard of "digital accounting"? It has become an integral part of today's business world, not only helping companies achieve financial efficiency, but also improving the efficiency and accuracy of business operations. Among them, emerging technologies such as artificial intelligence (AI) and robotic process automation (RPA) have had a profound impact on digital accounting. In this article, we will discuss the impact of digital accounting on corporate accounting.
Back to Tax Preparation Q&A List
Confident of reaching the tougher ones? Come see advanced tax examples and court case sharing
Table of Contents
What is digital accounting?
How can AI technology help companies with their finances?
How can robotic process automation (RPA) technology help with accounting checks?
What is Digital Accounting?
In the past decade, the global business world has gradually moved from the industrial revolution to the information revolution, fueled by the rapid advancement of technology. Among them, "digital accounting" is an emerging application that combines the advantages of "accounting" and modern technology, enabling companies to record, analyze and report financial data more efficiently and accurately.
Digital accounting typically includes the following areas:
Electronic Data Interchange (EDI): The use of email, EDI and other digital tools to transmit financial information.
Electronic accounting systems: The use of accounting software and other electronic tools to record, categorize, analyze and analyze financial information.
Internet Banking: Conducting banking transactions and payments via the Internet.
Electronic invoicing and reporting: The use of electronic means to send and receive invoices and reports, thereby increasing efficiency and reducing costs.
Artificial Intelligence Technology: Using artificial intelligence technology to perform financial analysis and forecasting, thereby improving accuracy and reliability.
Digital accounting is becoming increasingly important in the modern business environment because it can help companies better manage their finances, increase efficiency and productivity, and enhance their competitiveness in the marketplace.
How can AI technology help companies with their finances?
The use of AI (Artificial Intelligence) technology can make accounting processes faster and more accurate. For example, using AI technology to analyze financial data can reduce errors, increase efficiency, and help companies better understand their financial situation. In addition, AI technology can be used to improve risk management capabilities, predict future trends, and further improve the effectiveness of business operations, as follows:
Computer systems that transmit data faster and store more data in larger capacities;
Electronic data in the form of traces of transactions, accounting certificates and even original certificates stored in computer databases;
Analytical models that convert data into strategic information to help decision makers make decisions;
Robotic process (RPA) automation technology to help accountants check their accounts?
In addition to AI technology, Robotic Process Automation (RPA) technology is playing an increasingly important role in the development of digital accounting, which is an automation technology that automates routine and trivial accounting tasks by using software robots to perform tedious and repetitive tasks.
For example, inputting accounting data into the system, checking account balances, etc. In this way, companies can free up the time and capacity of their employees to focus on more valuable tasks, while also improving efficiency and accuracy to better cope with the increasingly complex financial environment. The above information is provided for reference. If you have any questions or inquiries about tax filing (individual, corporate, or accountant), we welcome you to contact our professional advisors and we will provide you with a free quote and consultation later.