If you would like to open a bank account after setting up a company, here is a list of preparation documents and precautions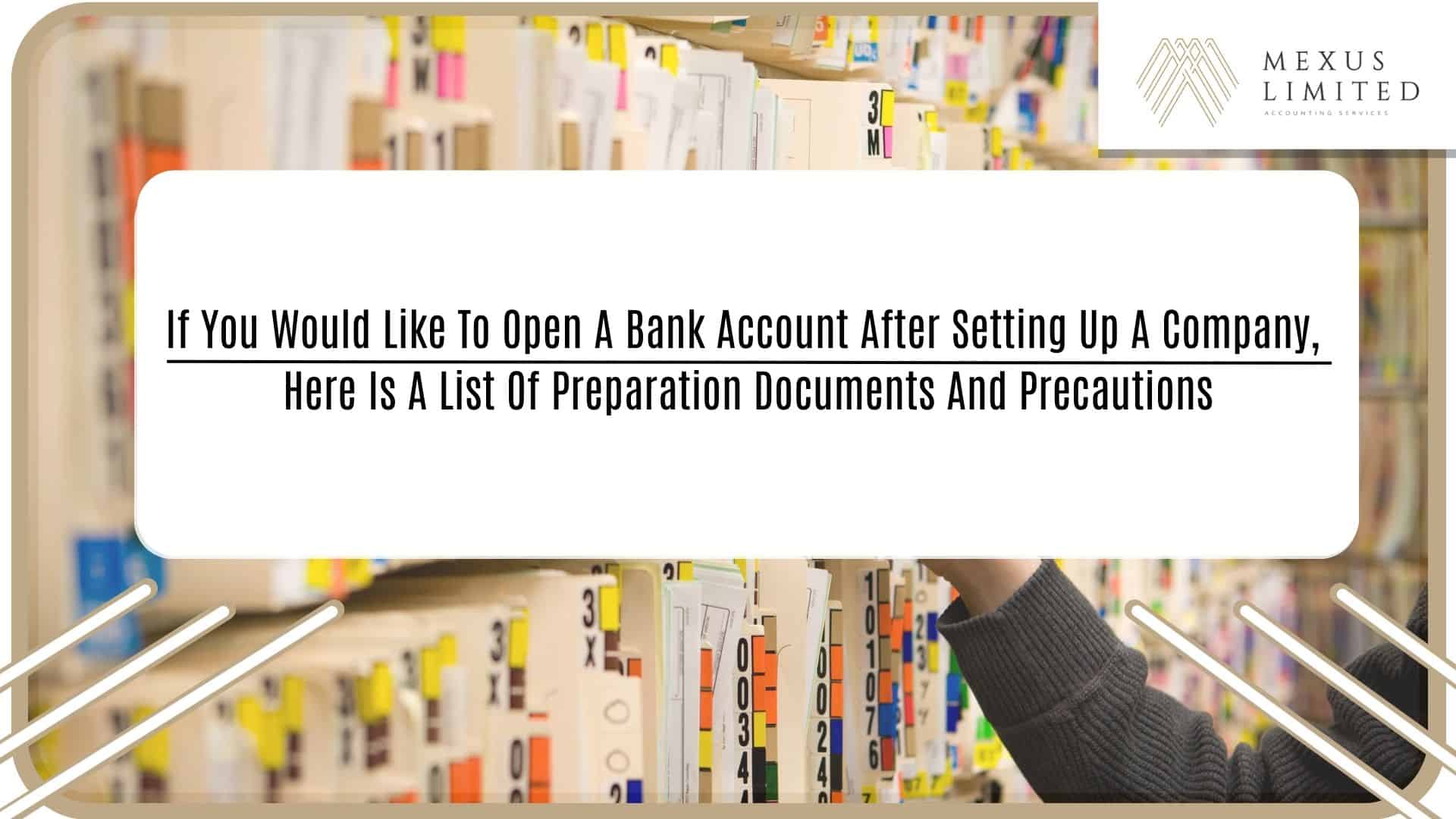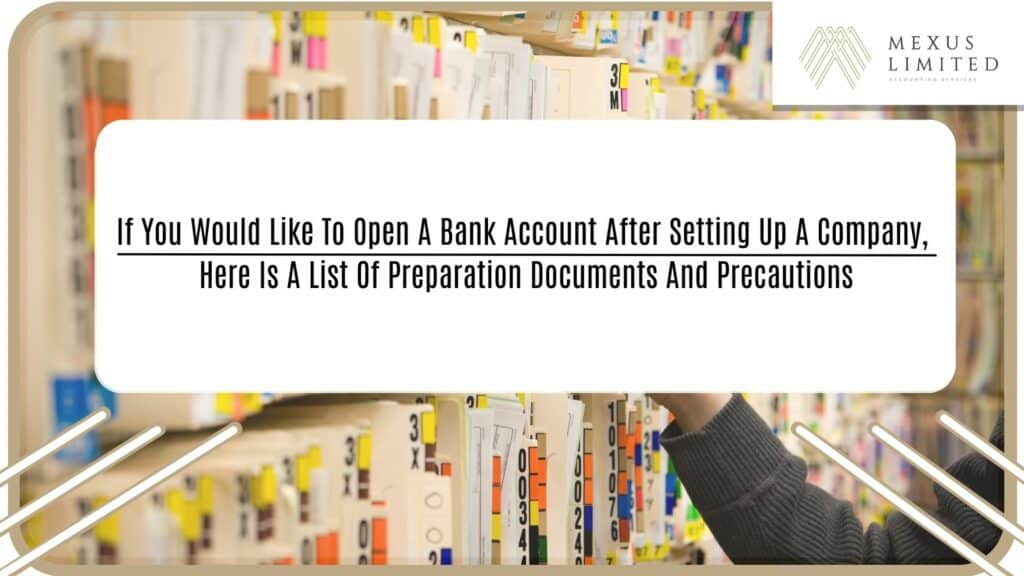 After completing the company registration procedures in Hong Kong, it is best for start-ups to set up commercial bank accounts in major banks in Hong Kong to deal with the subsequent annual accounting matters. Opening a bank account can be difficult as many banks take a conservative approach to startups. Many entrepreneurs are worried that even if they successfully register a company, they may face difficulties such as being unable to successfully open a bank account. This article will address the above issues and introduce the documents and precautions required to open a commercial bank account.
Open a business bank account
To crack down on crime and money laundering groups and maintain the proper security of the banking system, Hong Kong banks will prevent all suspicious illegal funds from entering the Hong Kong system. Therefore, they will conduct a more prudent screening of newly registered companies and conduct KYC (Know your customer).
The bank will understand the company's background and source of funds and must prove the authenticity of the business. It is generally possible to successfully open an account without any doubts. However, many start-up companies will encounter difficulties and even refuse to open an account directly, because some relatively Conservative banks may require higher minimum deposits, or only accept referrals from existing customers, etc.
Documents required for opening a commercial bank account
In fact, the principle of opening a bank account is not as difficult as imagined. Even if banks have different account opening requirements for startups, to reduce the bank's doubts about the company's business, in addition to understanding the bank account opening requirements in advance, you can also prepare and provide the following supporting documents before opening an account:
• Company Business Registration Certificate (BR);
• Identification documents and address proofs of shareholders, directors, and all authorized signatories;
• Company background (including the source of funds), experience in related industries, and business reasons for establishing the company;
• Company organizational structure, such as holding companies or subsidiaries;
• Business documents such as invoices, purchase orders, logistics orders, leases, contracts, etc.;
• Limited Company Certificate of Incorporation (CI);
• The most recent financial audit report of the limited company;
• Extracts from the Business Register of Unlimited Companies (FORM 1(a)/FORM 1(c));
• If the company has not opened for business, it may be required to provide the company's business plan;
• If the company is engaged in e-commerce, it may be necessary to provide information on the company's website or product listing;
How much does it cost to open a business account? Does it take time to apply?
The fees for opening a business account with a bank in Hong Kong vary. The application fee ranges from HK$600 to HK$1,200 depending on the level of the account. In addition, most banks will require customers to pay a search fee, so the overall account opening fee is usually not less than HK$1,000.
If the business account involves electronic transaction services, additional fees may be charged, usually in the hundreds of Hong Kong dollars per month, and some banks offer monthly fee waivers. Those who do not meet the minimum deposit requirements may also be fined, but many banks offer exemption periods, allowing owners with little capital to start a business to mobilize funds more flexibly.
As for how long it will take to open an account, although major banks provide remote account opening services, and it is stated that it takes about 3 to 5 working days to complete the account opening procedures, it generally means that it is calculated after meeting the qualifications or completing the specified procedures. Procedures such as resubmission of documents can take several weeks to open an account.
The above information is for reference only. If you have any questions about tax declaration and accounting, we welcome your inquiries.