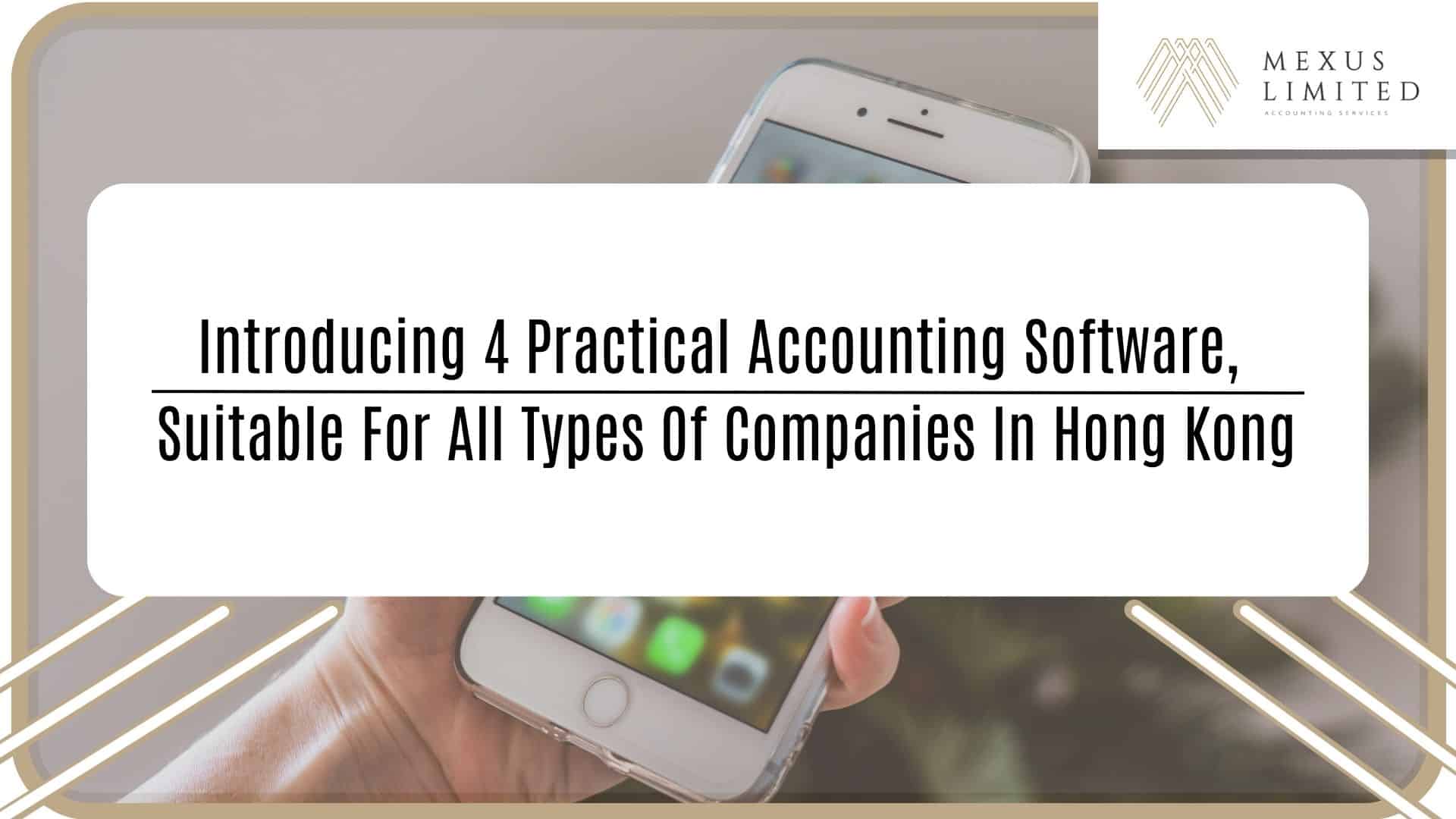 In order to make the accounting work more efficient, in addition to entrusting high-quality accountants to take care of it, companies can also choose accounting software to do it. Due to the large number of accounting software, this article will introduce the most popular software among Hong Kong accountants:
1.Sage
Many users may have heard of "Sage". As an industry leader in accounting software, it is one of the most commonly used accounting software for small and medium-sized enterprises in Hong Kong, providing a streamlined solution for business accounting. Moreover, Sage has a development history of more than 30 years and has been recognized by many enterprises. Its accounting software is worthy of customers' trust and accelerates the growth of enterprises.
Sage supports offline operation, and users can use the cloud accounting version to manage their financial status at any time. Moreover, in order to meet a variety of business needs, Sage provides the following 5 versions, which enterprises can use according to the situation:
Sage 300;
Sage 50 Peachtree;
Sage Business Cloud Accounting;
Sage 50 Accounting Peachtree。

The price of soft grid starts from HK$65 per month. Interested friends can visit the following website:Sage.com
2.Xero
Also focusing on cloud accounting, Xero accounting software generally gives people the impression of completeness and perfection. It has many practical functions, can directly connect to the bank, and assist business automation to complete accounting matters: including sending invoices, accepting payments, viewing bank transactions, and managing contacts, etc., if necessary, you can pay for additional extension functions.
Moreover, Xero also emphasizes safety and accuracy. If you have any questions, you can contact the 24-hour customer service team. Coupled with the advantage that Xero does not need to be installed, it is one of the reasons why many Hong Kong users choose.
In terms of price, Xero's plan costs about US$20 (about HK$160) per month, and there is a 30-day free trial. For more information, please visit the website:Xero.com
3.Express Accounts Accounting Software
If you're still looking for a cheaper option, Express Accounts may be for you. It provides basic functions to easily track payments and deposits, record sales receipts as needed, and easily generate up to 20 important financial reports.
Express Accounts may be more suitable for the needs of independent small businesses, more suitable for Windows and OS X systems, the free version is used by 5 employees and does not expire, but some features may be lacking.
If you want to purchase the standard version of Express Accounts Basic, you only need to pay a one-time fee of US$99 (about HK$780), and the download link is as follows:nchsoftware.com
4.Microsoft Dynamics GP
Microsoft Dynamics GP,it is a business software and enterprise resource planning (ERP) package suitable for the mid-market. It uses Microsoft SQL Server to store data and helps companies manage back-end operations such as accounting. It is part of the Microsoft Dynamics intelligent business application suite. Businesses choose services.
If you want to buy Microsoft Dynamics GP, plan to pay 5,000 US dollars (40,000 Hong Kong dollars), the download link is as follows:dynamics.microsoft.com